Learn all about how Poetry came to be and its journey to how you see us today.
"At the age of 29, I left my corporate job to start a new venture with the support of my dad. Drawing on our family history of clothes making, we launched a fashion catalogue.
I was able to join a business that had been founded in 1968 when he started a clothes-making business that was based in Loughborough. Initially, he had a tiny sewing unit in an old bakery at the back of a terraced house on Leopold Street near the train station. As a small boy, I remember climbing on the rolls of fabric with my elder brother in the factory. As the business grew he moved to larger premises within the same town. When clothes making in the UK became more challenging, he stopped making clothes and developed a mail-order business.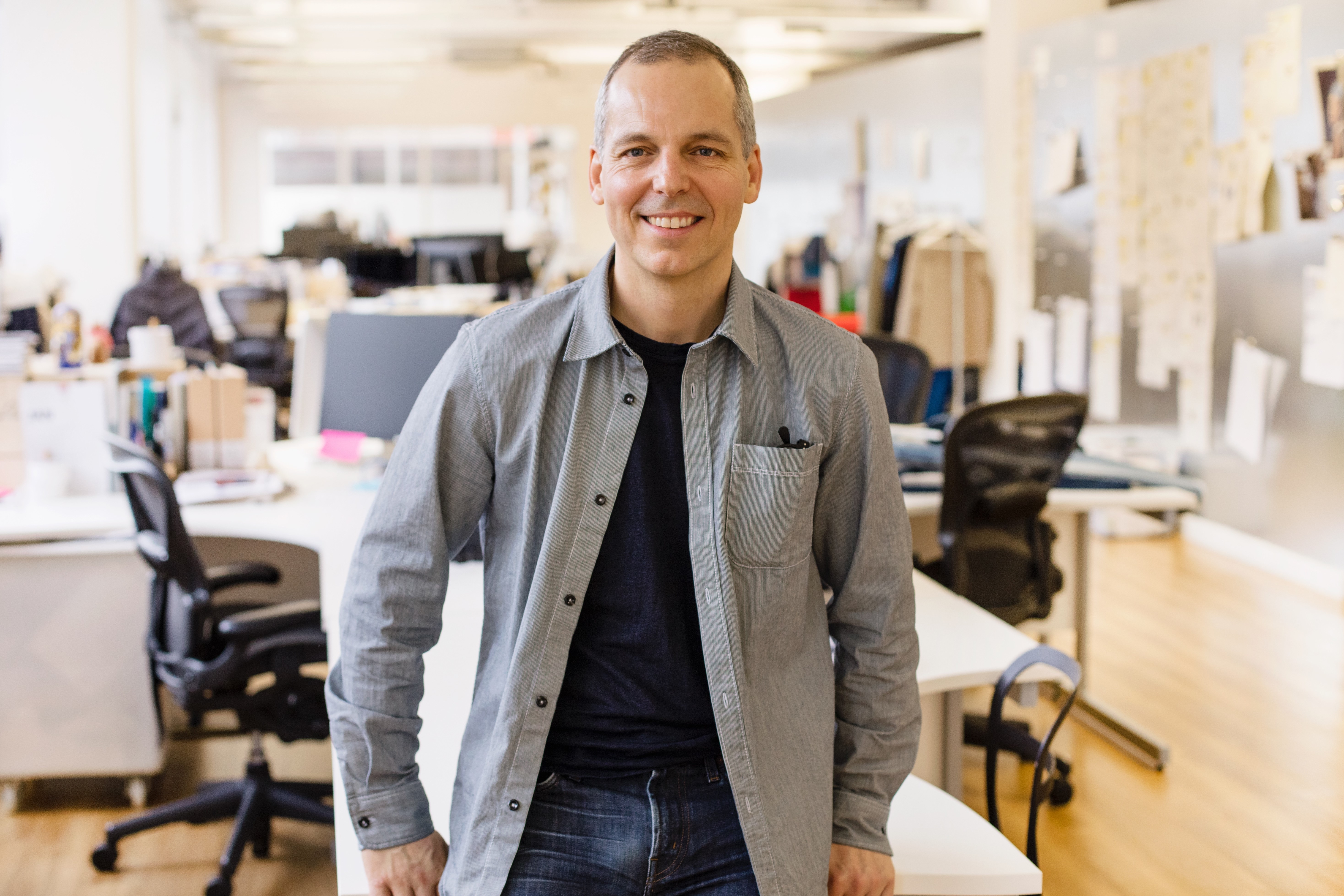 Although I didn't know a great deal about clothing manufacturing, I did have an established love of natural fibres, an eye for quality designs and the importance of 'a good cut'. From the start, we did well selling simple clothes in quality fabrics. Over the subsequent 20 years, I have learnt a great deal, our clothes have become more sophisticated and the business has grown in size and character.
In 2002 I decided to create two distinct brands, Poetry and its sister brand Wrap London were launched. In 2015 we opened our first Poetry shop in London, an experience we've cherished and have seen go from strength to strength. Not only does the shop offer customers an opportunity to see and touch the clothes in person before buying, but it has also given us the chance to meet customers, to hear their views and to learn about what they want.
In 2020 we moved from where the business started more than 50 years ago to a new, purpose-built warehouse near Leicester. The design and marketing are done from our London office, near Putney Bridge tube station. The business is 100% family-owned. My wife, Hannah, runs the fulfilment side of the business and both my brothers work for the business. This leaves me free to focus on my first love, the design and development of the collections."
Luke Dashper
Founder and Creative Director